NEWPORT FLOOR COVERING CARPET ONE
The 34th Annual Corona del Mar Scenic 5K held on June 6th was a huge success this year thanks to all the support of the event's corporate sponsors, including Newport Floor Covering Carpet One, volunteers, and community participants who turned out to enjoy the day.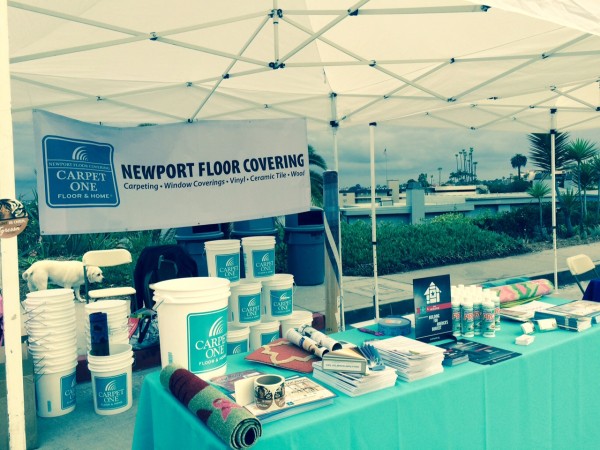 The event, which has become legendary to the community, offered activities for all ages whether you're a competitive runner or looking for an exhilarating & social activity to share with family and friends. Gathering for a morning of healthy fun while enjoying the pristine ocean view streets of a village by the sea has become a favorite annual affair for folks near and far. Whether running the 5K course, participating in the 2-mile Celebration Walk, or simply cheering the kids on in the Youth and Dolphin Dash series, all registered participants were hosted to a complimentary restaurant row feast of local eateries, live entertainment, unique vendors, awards ceremony and more in the post event festival. Hosted by the Corona del Mar Chamber of Commerce, the Scenic 5K supports the community's youth and senior programs.