Flooring Ideas For Your Whole House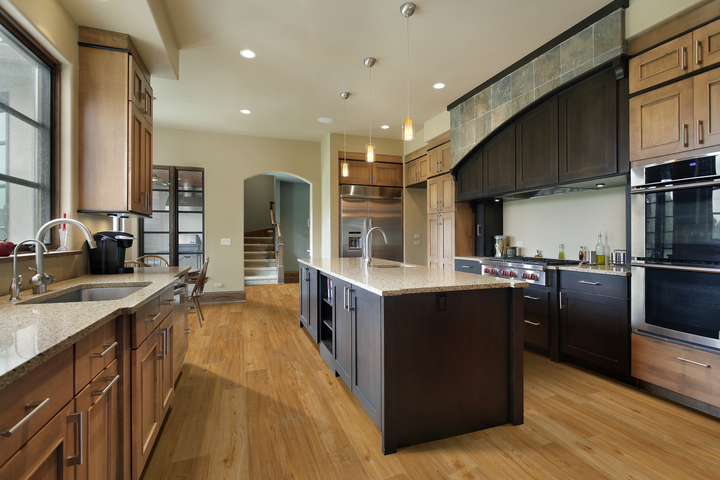 Flooring is one remodeling project that can be looked at in two very different ways – by room or by whole home. Each has its benefits and challenges.
Remodeling one room at a time may seem like an easier task, and in some ways it is. When it comes to flooring however, you may want to consider looking at house remodeling from a more holistic perspective. Even if your budget only allows you to work on one room at a time, having a plan for the whole home will help ensure that your house remodeling results in a cohesive look.
Should wood floors match throughout the house?
This question doesn't have an easy answer. While having the same flooring throughout your home can certainly help the space feel more cohesive, there is no hard and fast rule. In fact, many beautiful homes have several different floor types and still feel cohesive. The key is making sure that your flooring coordinates. A cherry stained hardwood may look jarring next to an ultra-modern birch floor. Honey oak may seem out of place next to a gray carpet.
To avoid these types of mishaps, have a clear vision for your whole home and make choices that stick to that vision. This way, your floors will always complement each other.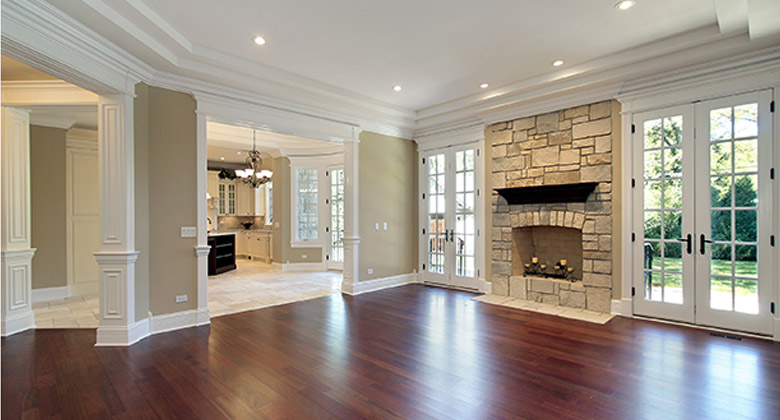 How do you choose different flooring in different rooms?
While you probably don't want to transition to a different flooring for each room, rooms with doors are more clearly separated from more open spaces in your home and allow more flexibility. For bedrooms, it's much easier to choose a flooring that matches the space (as long as you're still sticking with your overall style). Don't get carried away though; think about the future of the space. No matter how much you're tempted to get your child the brightly colored carpet that matches their room, try to stick with flooring that is neutral and will transition along with the home.
What are some strategies for planning flooring?
If you can have flooring installed in large portions of your home all at one time, try choosing one floor for your main living areas, one floor for bedrooms and another for bathrooms. You may also decide to pick something different for your kitchen. Look at all these floors next to each other in your local flooring showroom to make sure they work when side-by-side.
For more long-term home remodeling, stick with more basic options that will be easier to match in the future and keep records. You may be able to find the same floor or something very similar even if you have to wait a few years between projects.
How do you find whole house flooring ideas?
The best way to get ideas for flooring for your whole home is to look at inspiration from entire spaces. Most interior designers will showcase an entire home, and many home décor magazines create articles that tour an entire house. See how the floors play into décor that you love. Make note of the different types of flooring that you see throughout that space. Finding a look that you love is the best way to ensure you'll be happy with your home after you remodel.