Kitchen renovations are exciting and will make a drastic difference in your home. When it comes to flooring, there are many beautiful, durable, and functional options for kitchens. The best flooring for a kitchen depends heavily on your personal preferences. With kitchen flooring options ranging from tile to hardwood, just about the only thing you don't need to
consider is carpet.
Best Flooring for a Warm Kitchen – Hardwood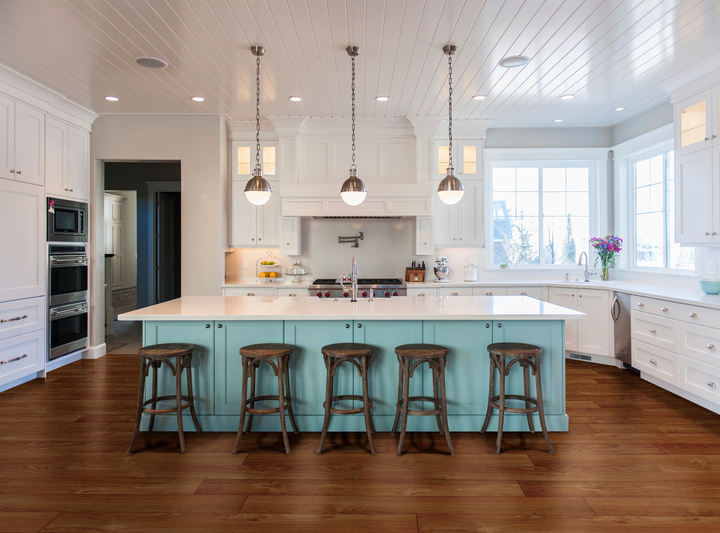 You may remember the days when hardwood was a risky choice for a kitchen. Today with advanced technology making engineered hardwood floors more durable and water-resistant, hardwood is no longer out of the question for a kitchen floor. Hardwood flooring provides a natural warmth to your space and is available in a wide range of colors and styles.
Best Flooring for a Custom Kitchen Look - Tile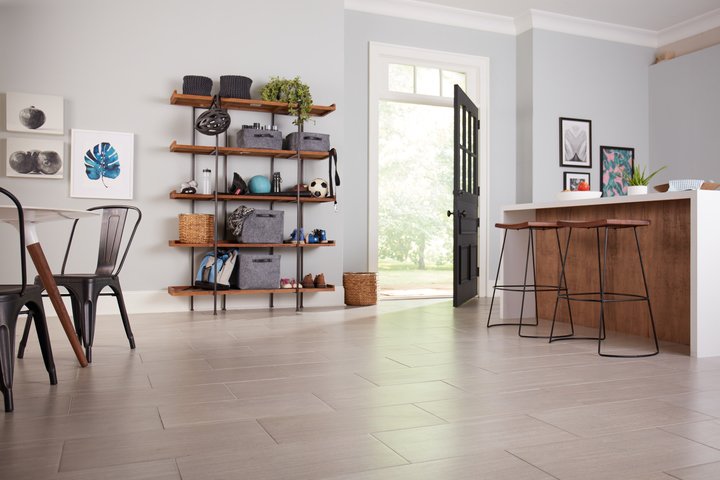 Tile is a traditional option for kitchen floors and it remains a great option. With thousands of styles to choose from, tile is an ideal material for creating a completely custom look in your kitchen. The possibilities are endless with tile inlays, borders and accent pieces that can be added to make a space reflect any style - from sleek and modern to rustic. Add in the sheer number of ways you can install tile in your space, and you'll quickly see that tile offers practically limitless options for your kitchen floor.
Best Kitchen Flooring for Spills – Luxury Vinyl Tile & Luxury Vinyl Plank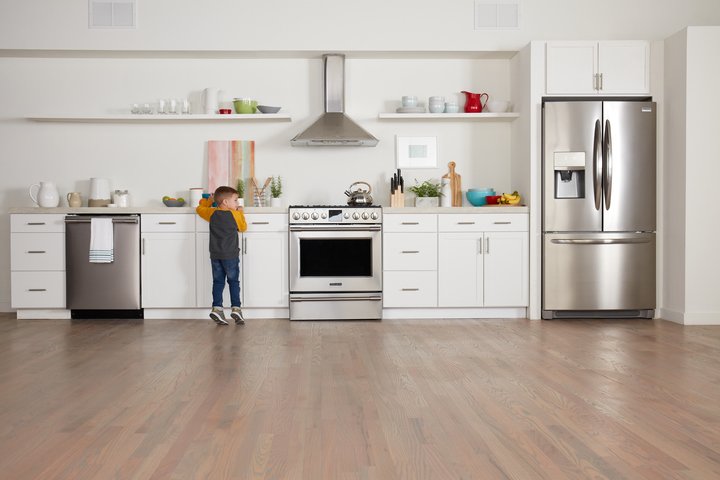 If you haven't shopped for flooring in a while, you may be surprised by these two flooring types. Luxury vinyl is a relatively new category and is perfect for a kitchen. Its construction makes it waterproof and easy-to-clean which means if your kitchen is well-used, you'll love the easy maintenance factor. LVT and LVP also give you the realistic look of hardwood and tile. An untrained eye will have a hard time telling the difference.
Choosing the best flooring for YOUR kitchen can be challenging, but our Carpet One flooring professionals are here to help you along the way. If you're not sure what type of flooring you want in your new kitchen, start by looking at our inspiration section. You'll see kitchen flooring ideas that will help you narrow down the choices. Once you've determined the look you want, think about other requirements for your flooring like budget, maintenance level, and warranty. We'll help you put it all together to choose the perfect new floor.